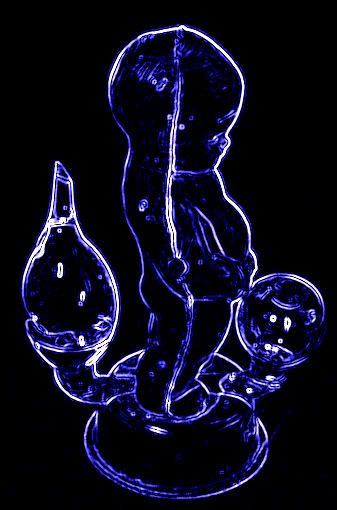 Ever since I was a child I always loved looking at
a curio shelf at my grandmothers house. She had this little figuring that was so interesting. My mother said they have had it since she was a little girl, they bought it at a fair (or maybe won it). Pee boy is now over 50 years old !! He has a little container of pee that has stayed intact for over 50 years. As a child ( and an adult,lol) I loved making the pee go back and forth in it's little container. I always told my grandmother that after she passed, I was going to take Pee Boy. And Pee Boy is now unfortunately mine. He still fascinates me. He is dirty, he looks the same as the day I brought him home.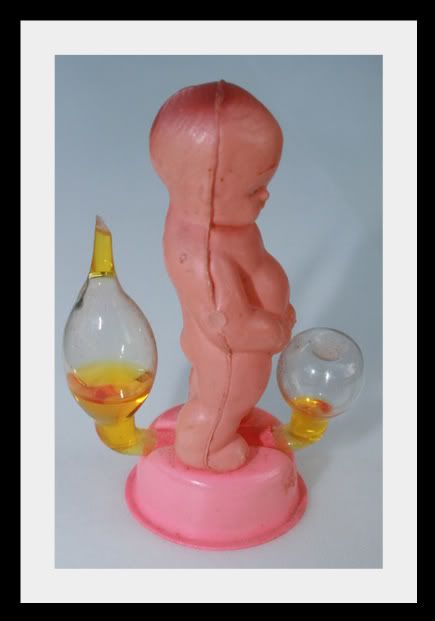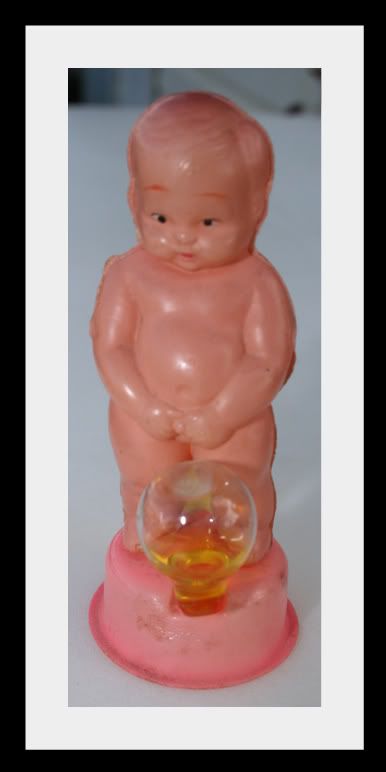 I store him in another antique I love, that was my grandmothers. The bowl matched a piggy bank I had. I later found out that same person made them. I don't have good pictures of them, they have lovely color swirls going thru them (you can kinda see it on the pig).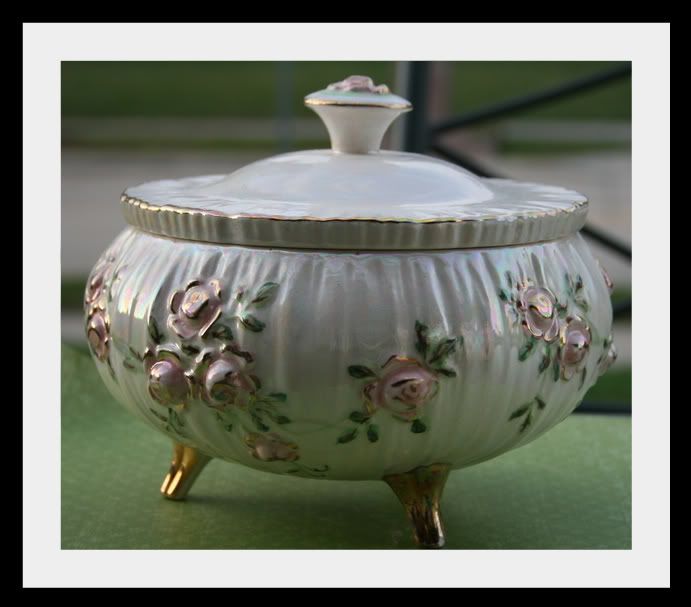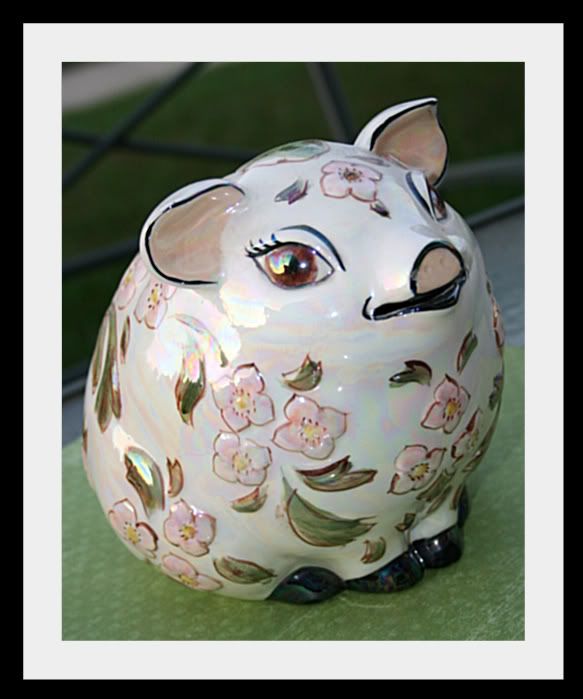 The sad thing is, with my kids, I doubt Pee Boy, the Pee Boy Bowl or my Piggy bank will survive the next 5 years.